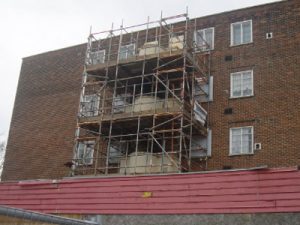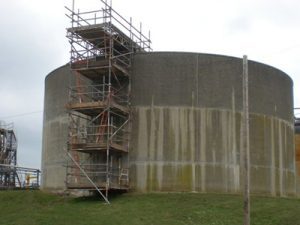 Scaffolding is a staple part of architectural construction and renovation. Despite being one of the most common aspects of development, the methods of scaffolding often vary depending on the size and shape of a building. As specialists of both commercial scaffolding and domestic scaffolding, Safeway Scaffolding Limited outline the most notable differences between these two different types of scaffolding in their latest blog post.
1. Health and Safety
Evidently, commercial scaffolding tends to take place on larger buildings and bigger projects. The size and scale of these jobs usually means there are more stringent health and safety procedures in place to ensure the health of every worker. For domestic scaffolding, typical health and safety procedures apply, where workers will be made to work protective equipment, such as helmets and fluorescent vests, and have a strong understanding of appropriate workplace safety protocols. However, for commercial scaffolding sites, workers may be ordered to where harnesses and clips, as well as partaking on extra training for working at extreme height.
For more information on working at extreme height, read our blog post: 3 Golden Rules For Working At Height.
2. Techniques
For the most part, houses and domestic properties all conform to a similar size and shape. Because of this, domestic scaffolding methods usually follow a tried and tested method, one which enables scaffolders to get the job done quickly and effectively. For commercial scaffolding, however, the methods may have to be altered slightly. In order to accommodate for complex architecture, scaffolders may use unorthodox methods to be able to work around a particular site. This form of scaffolding is commonly referred to as bespoke scaffolding; a method of scaffolding where typical scaffolding methods are forgotten and the platform is specific to that building. Although the methods and practices may be slightly different, with Safeway Scaffolding Limited, a high-quality job is always assured, no matter what method is used.
3. Teams
Due to the healthy and safety concerns of commercial scaffolding, as well as the altered methods, the teams that work on a commercial scaffolding site are usually much larger than a team on a domestic scaffolding site. These teams will usually consist of multiple site managers and supervisors, as well as a number of scaffolders to cope with the size and scale of the job. Despite having a smaller workforce, scaffolders on a domestic scaffolding will still be under the supervision of a project manager to ensure the job is achieved to the desired level and that all health and safety procedures are adhered to.
Commercial and Domestic Scaffolding at Safeway Scaffolding Limited
To enlist our team of experienced and professional scaffolders onto your commercial or domestic property, contact Safeway Scaffolding Limited today. Call us on 01675 465593 or leave us a message via our online contact form.